Say goodbye to spreadsheets and manual production planning.
Meet CAPTAIN. Advanced Planning & Scheduling based on Real-Time Capacity and Changes

.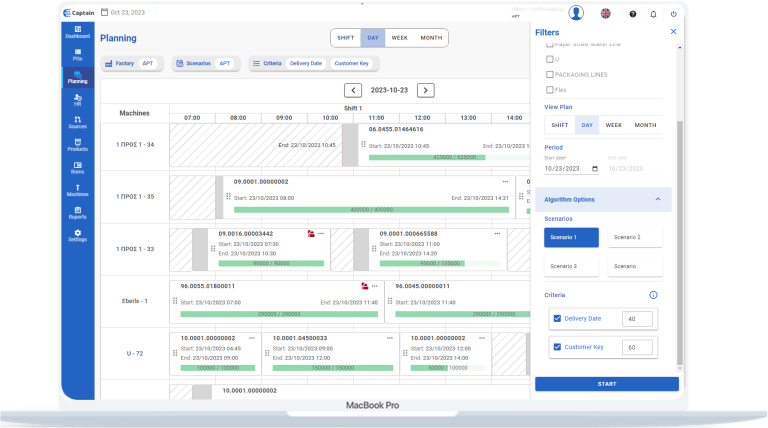 Captain is a transparent, web-based Advanced Planning and Scheduling (APS) software that replaces spreadsheet applications often used in production planning.
It eliminates human errors, gives you real-time visibility throughout the operation chain and integrates multiple resources to achieve minimum risk, reduce costs and improve productivity.   The software helps take the time, complexity, and errors out of planning based on the sequencing rules that you choose whether it is delivery date, minimum setup time and key customers prioritization.
360 optimal production planning is only one click away! 
Streamlined manufacturing phases, agile  changes to manufacturing processes as and when required

 

Reliable lead times and achievable manufacturing targets

 

Faster and more accurate scheduling

 

Increased responsiveness to unplanned downtime events

 
Reducing downtime and lead time

Cost-effective manufacturing from start to finish

Increased machinery and equipment lifecycle, thanks to better resource planning

No surplus stock and no missed sales opportunities
Scheduling changeovers efficiently 

 

Improving resource utilization

 

Reducing planning and scheduling team overtime

 

Data-driven insight into future capacity and growth potential

 

Improved on time delivery performance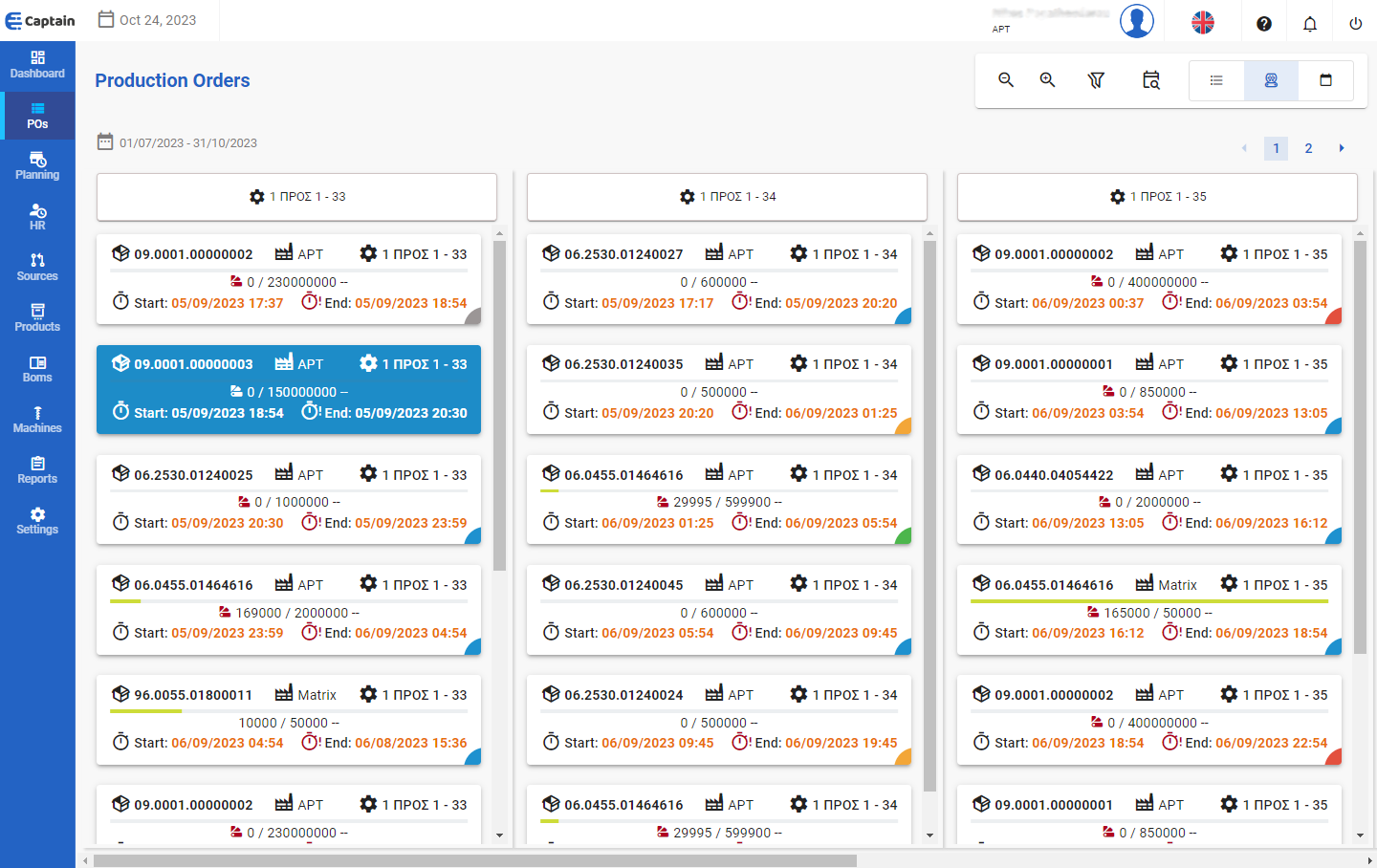 Optimize your Production Planning
Captain is your centralized command center, now runs an Engine that is 50% faster. Create, modify, and fine-tune your production cycles using your unique scenarios and criteria. Monitor task updates in real-time and gain valuable insights. Take charge of urgent requests while assessing their impact on your plan before allocating resources.
Improve resource utilization
Whether you're receiving data through integrations with ERP, WMS, or handling it manually, our system empowers you to oversee and assign shifts, verify machine availability, and manage inventory. You can also make on-the-fly adjustments to Bills of Materials (BoMs). These capabilities create a knowledge management hub to complement your production command center.
Get live data from the Shop Floor
In addition to machine integrations, we offer an intuitive tablet interface for operators to input crucial production data. These solutions provide real-time visibility into your production data .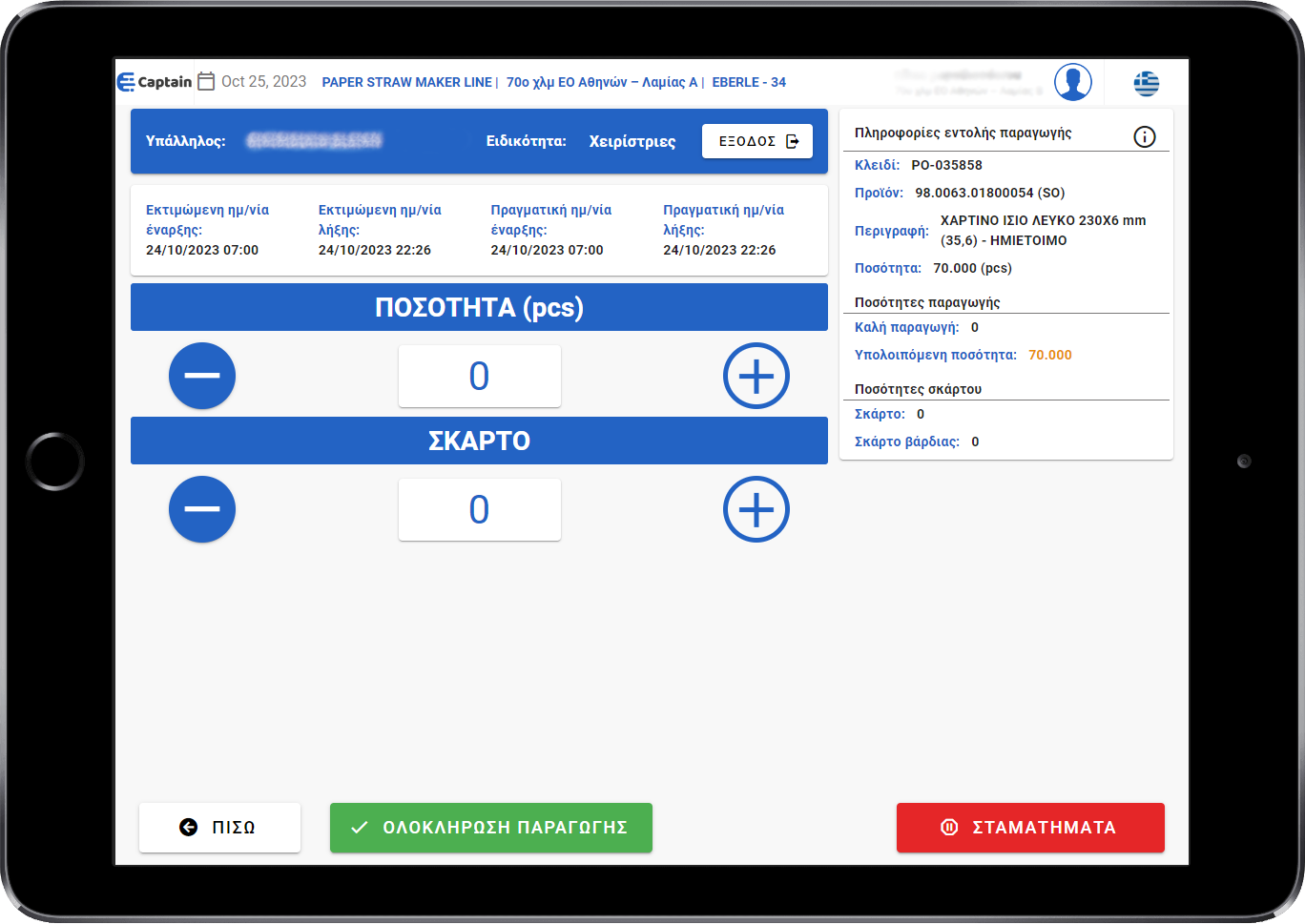 Gain Insights and Optimize Process
Our system includes preconfigured dashboards and reports to give you an overview of key performance indicators (KPIs) in your production operations. Uncover insights into inefficiencies affecting frontline processes and workflows, enabling you to take immediate action for continuous process improvement. Enhance responsiveness when addressing unplanned downtime events

Do you want to see Captain in Action?
Access a FREE DEMO today
Request for demo
Leave your email and Apt team will contact you as soon as possible.